2023 is a very important year for Chinese films. At the 24th National Film Promotion Conference, more than 160 new films were unveiled. A lot of experienced filmmakers said that they saw the good ecology and courage to innovate in the new stage of Chinese film industry.
What did Sunnyxiao exhibit at 2023 Hengdian film &TV culture industry expo?
1. Combi series space light
Space lights have been more and more popular in recent years for being used on set. Sunnyxiao space lights Combi series has some stunning features.
Built-in power supply: The unique design of hiding the power supply in the frame will make it more convenient for use on set.
IP rating 65: Combi series space lights can be used in various weather conditions. They are totally water-proof.
High color rendering: With customized LED lamp heads and lenses, the color quality of Combi series is very nice: CRI 95 and TLCI 97
Modular design: 15s quick release modular design makes it very flexible. If you have a 4-head Combi light, you can use it with 1 to 4 light heads as you like.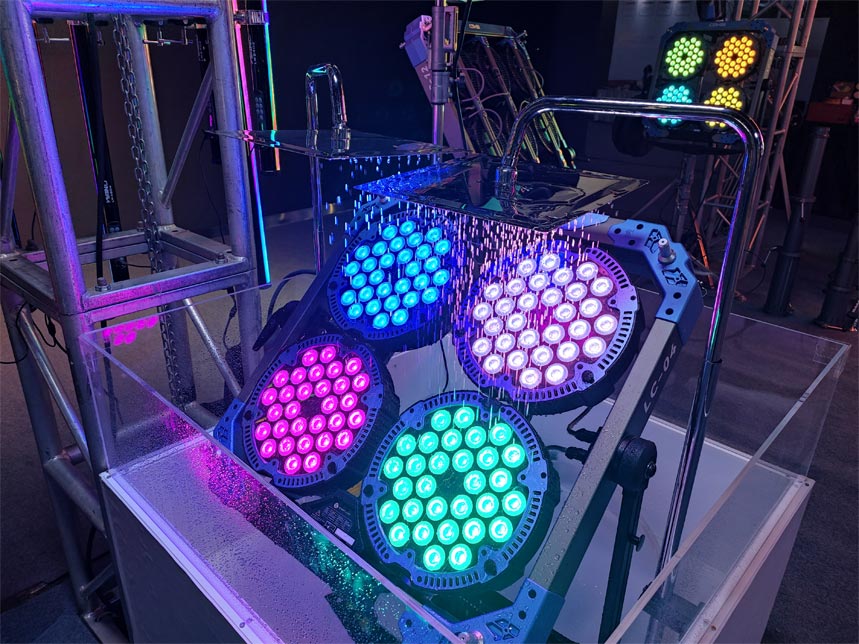 2. Lancer series COB light
There are 3 models of Lancer series: Lancer B300, Lancer B800 and Lancer B1300. During the expo, B1300 gained a lot attention from the visitors. The true power of a B1300 cob light is higher than 1500W. At 5600K, @3m, its illumination is up to 28600lux.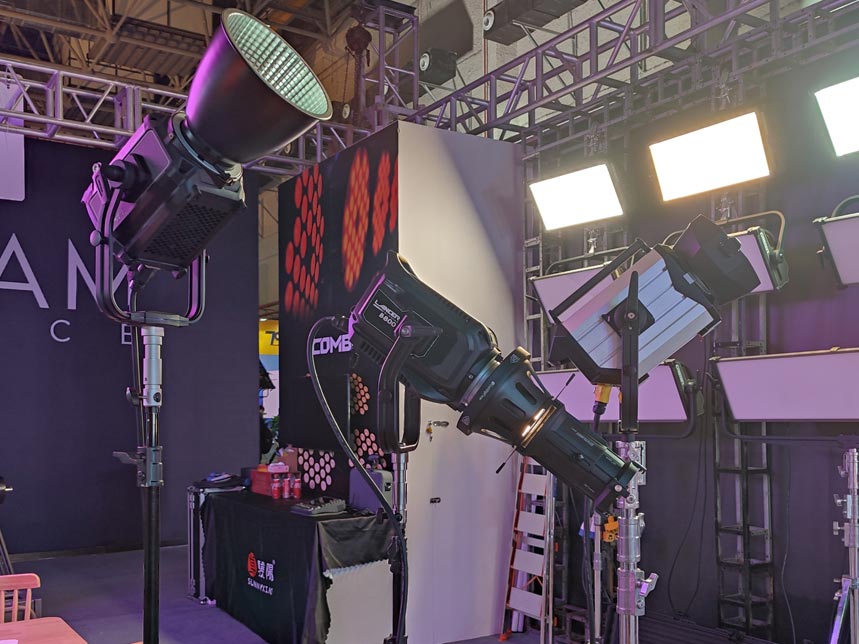 3. Wand series tube light
Our tube lights are of great build quality. As for the accessories of the Wand series, we provide stands, safety cables, tube holders, etc. We also have 8-light kits for your choice.
Apart from the lights listed above, Caster series LED panels were also exhibited at the expo. Sunnyxiao team will bring the industry more practical light products in the future. 2023 Hengdian film &TV culture industry expo has wrapped up. Let's expect the Hengdian expo of 2024. See you then.